Think of your hot tub's control panel as the central hub where you control everything about your hot tub.
Depending on your hot tub, your control panel can vary greatly. Some hot tubs may only have one button on their control panel while others could have as many as eight. It depends on the make and model of your hot tub. Today, let's explore the hot tub control panel, some of the most common commands found on the control panel and how you troubleshoot it if there is a problem.
Hot Tub Control Panel Menu
There are several common choices that will be found on most hot tub control panels these days. Let's examine each one.
Blower
The Blower button controls the hot tub's influx of air from the blower. These blowers are different from jets as they produce a gentle bubbling to enhance your spa experience.
Light
If your spa is equipped with a light for nighttime bathing, then this button is used to control the light. You can turn it on, adjust the brightness, and even adjust the lighting color if your hot tub supports it right from your control panel.
Jets
Your jets are much more intense than your blower, and are really what we think of when soaking in a hot tub. Some larger hot tubs may have up to three jet buttons on the control panel that allow you to adjust the speed and strength of your jets. In most cases, pushing the button the first time will turn them on a low setting and pushing it again will increase the speed.
Temperature
This is the setting that allows you to adjust the temperature of your water. If you want it hot, you can increase the temperature, but if it is too hot, you can always reduce it as well. Most hot tubs come with settings preprogrammed into them today, but you can still make several adjustments to the temperature. However, you probably won't be able to go past 104 degrees, as many hot tubs are set to stay at that temperature or cooler.
Troubleshooting Hot Tub Control Panels
Thankfully, your control panel makes it easy to troubleshoot problems with your hot tub tub. Let's examine some of the most common errors you may encounter on your hot tub's control panel.
GFI or GFCI Failure
Your LCD display will show you if there is a GFI or GFCI failure. If it is tripping the breaker, you may need to have a technician look at your hot tub to make sure it is safe. While you can do this yourself, mixing water and electricity is always dangerous, so be very careful if you are going to troubleshoot this one yourself.
Overheating
If you see messages on the panel including HH, HTR TEMP LMT, OH, or OHH, your hot tub could have overheated. Don't get in the water, as it may be too hot for soaking. Remove the cover from your hot tub and turn off the system so the water temperatures can lower. Then reset the system on your control panel.
No Messages
If you aren't getting any messages on your control panel or nothing lights up, it could be disconnected from your hot tub. Check your connections to make sure everything is secure and tight. In some cases, it could be a bad wire. In this case, the faulty wire will have to be replaced before you can return power to your control panel.
Missing Numbers
Is your control panel not giving you the correct numbers on the readout? This could be a result of a dirty connection or moisture in your wiring. Remove the panel and clean everything carefully. Check for water leaks and make sure everything is dry.
Can't Read Panel In the Dark
Like most LCD displays, a hot tub control panel uses a backlight to help you see what is on the screen. If you have trouble reading it at night, the backlight could be burned out. Replace the backlight and see if that takes care of your problem.
Panel Flickers
If your panel is flickering, you could have a voltage problem with the wiring going to your control panel. It's possible your unit can't support the voltage of the control panel you purchased, but if it has worked in the past, chances are it is just a loose connection. Check all your connections, clean it thoroughly and test.
Tired of trying to keep your hot tub clean all the time and dealing with chemicals?
You'll save $100 right away with this easy-to-follow digital ebook and video course. This is the ultimate maintenance guide that hot tub manufacturer doesn't provide you.
Get Instant Access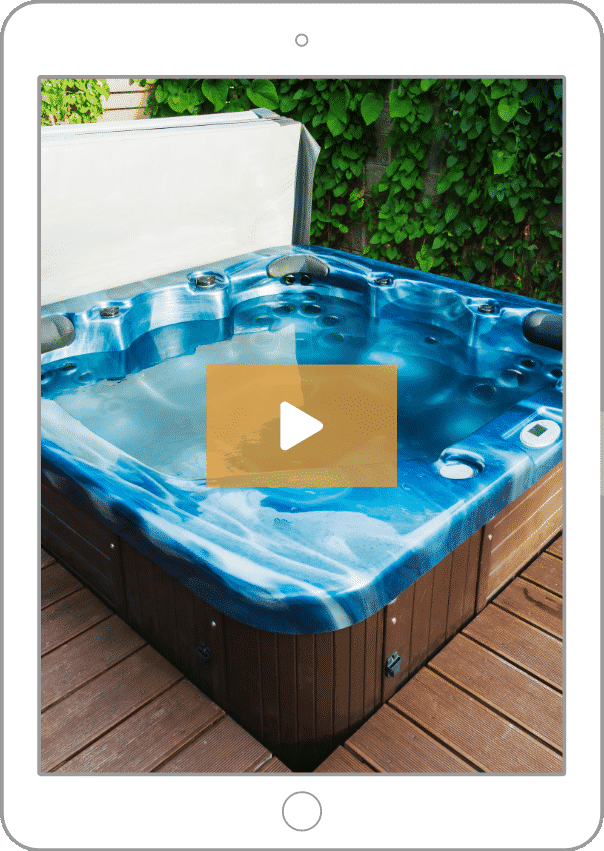 Replacing Your Control Panel
In some cases, it may be necessary to replace your hot tub's control panel. This can easily be done yourself. Just make sure that the control panel you purchase is compatible with your hot tub. It's a fairly simple process. You turn off the power to the unit and disconnect it from the control box. Place the new one where the old one was and then reconnect the wires. When finished, turn the power on and test the control panel.
Final Thoughts
Your hot tub's control panel is the center of your hot tub universe. It allows you to control everything about your hot tub and can even help you troubleshoot problems with your hot tub as well. Understanding how to use and take care of your hot tub control panel is essential to good hot tub health. So what are you waiting for? Dig into those menus and see what you can learn about your hot tub just by using the hot tub control panel.
Happy Soaking!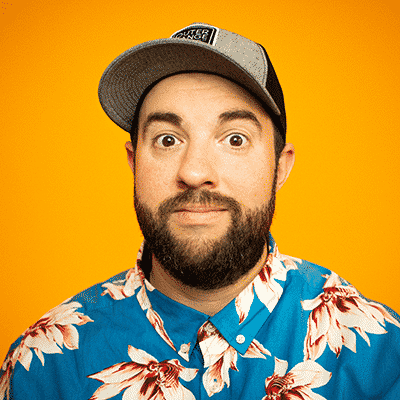 Matt Giovanisci is the founder of Swim University® and has been in the pool and spa industry since 1995. Since then, his mission is to make pool and hot tub care easy for everyone. And each year, he continues to help more people with water chemistry, cleaning, and troubleshooting.