Have you noticed cracks or even holes in your pool caulking? They not only look hideous, but can be dangerous because the caulk actually serves an important purpose.
Making sure your pool is properly caulked is critical in preventing more serious problems down the road, not to mention improving the appearance of your pool.
Why Do You Need Fresh Pool Caulking?
Just like the caulk around your bathtub or windows, pool caulking helps keep moisture out of areas where it doesn't belong. However, it's not a permanent solution.
Over time, the caulk ages and weakens. And with changes in weather, your pool will expand and contract, which is a frequent cause of pool caulk cracking or failing.
To combat this problem, many concrete pools (and some vinyl pools) have an expansion joint, which connects the concrete to your pool, allowing it to expand and contract with temperature changes. It's sealed with a bead of caulk to keep water out of the joint.
If the pool caulking cracks, it's possible for moisture to get behind the joint. If enough water gets in there, it can expand and contract with the weather changes and cause major structural damage to your pool and the area around it. This can result in some pretty expensive repairs down the road.
If the caulk around your pool is beginning to look old and brittle, or you live in an area that experiences broad changes in temperature, it may be time to put down fresh caulk.
How to Replace Pool Caulking
If you're an experienced do-it-yourselfer, this project shouldn't be a problem for you. But if you have any doubts about your ability to caulk your own pool, don't hesitate to call in a pro. It may be a little on the expensive side, but it's better to have it done correctly to prevent serious damage to your pool.
Frustrated by adding chemicals and trying to keep your pool clear all the time?
We cut out all the confusion of pool maintenance in this easy-to-read illustrated ebook and video course. It'll help you save $100 right away on pool care!
Click Here to Learn More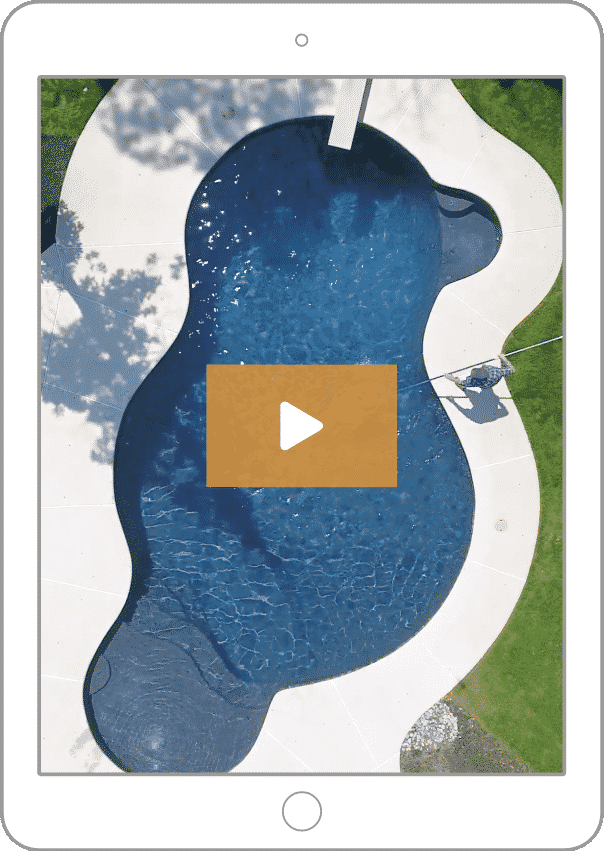 Materials You Need
Gather everything before you begin so you don't have to stop midway through the job.
Pool Caulking
Caulking Gun
Foam Backer Rod
Damp Cloth
Piece of Flat Cardboard
Leaf Blower
Sand (Optional)
Get to Caulkin'!
Keep in mind that while this is a pretty easy job for a do it yourselfer, it isn't easy work. You'll be on your knees, bent over your pool working for quite some time, so make sure you're prepared for that. You'll want to take your time to make sure you apply the caulk evenly so the end result looks neat and clean, and the caulk does its job.
Clear the area with a leaf blower around where you plan to caulk so there are no leaves or other debris that could get in the way.
Scrape off and pull out all of the old caulk in the areas you plan on covering with new caulk.
Blow away any remnants and clean it thoroughly.
Ensure the area is dry.
Lay the cardboard on the ground next to where you'll be working.
Place the foam backer rod inside the crack, and press it down firmly so it forms a good base.
Place the caulk in the caulking gun, and snip off the end of the caulk.
Pull the trigger and run a bead of pool caulking as evenly as you can across the area.
Wipe away any caulk that makes its way outside of where it's supposed to be.
Go back over the areas to catch any spots you might've missed along the way.
Sprinkle a little sand into the caulk in order to better match the color of your concrete. (optional)
Allow it to dry thoroughly.
Add another layer if necessary.
Note: If you take a break, set the caulking gun on the cardboard so you don't have to worry about cleaning up any extra messes.
Check Your Work
If you've done the job right, the caulk will go from edge to edge, filling every nook and cranny so no water finds its way into the joint. If you still find holes or other areas that need more work, add a little more caulk.
An Ounce of Caulk Is Worth a Pound of Prevention
Or something like that. The point is, you don't want to deal with major damage to your pool because you didn't bother to maintain the pool caulking. It's one of the easiest maintenance tasks you can perform to protect your pool and keep it looking new.
Don't let caulk go to long without being repaired or replaced. This one simple chore can help you avoid thousands of dollars' worth of damage later on.
Happy Swimming!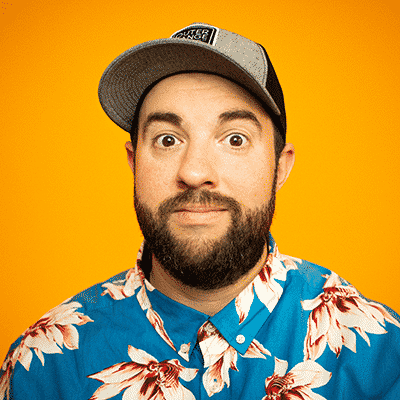 Matt Giovanisci is the founder of Swim University® and has been in the pool and spa industry since 1995. Since then, his mission is to make pool and hot tub care easy for everyone. And each year, he continues to help more people with water chemistry, cleaning, and troubleshooting.
A Cheat Sheet For Perfectly Balanced Pool Water and Crystal Clear Swimming
Download this FREE printable cheat sheet to keep your pool clean and clear without any fuss. You'll never worry about your pool again with this easy-to-use guide.
Click Here For The FREE Cheat Sheet