If you have an above ground pool, you know how much fun it can be. You also know what a hassle it can be when winter comes, especially if you live in an area with a colder climate. Do you just leave it to freeze into a huge ice block? Do you cover it and hope for the best? Or do you drain it and then have to go through the whole process of filling it again in the spring?
None of those are ideal solutions. But when you're closing your pool for the winter, you can save yourself a lot of hassle with the addition of just one tiny piece of pool equipment: a pool pillow.
What Is a Pool Pillow?
It couldn't be any simpler. It's a small, vinyl, inflatable pillow you place in the middle of your above ground pool, between the water and the winter cover.
That's it.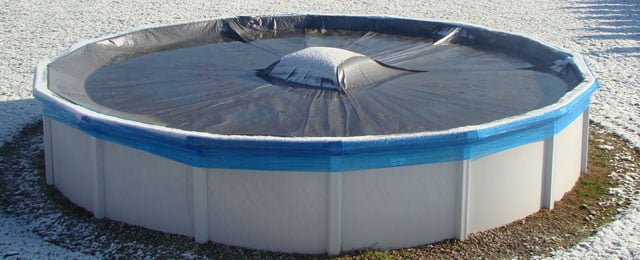 What Does a Pool Air Pillow Do?
In this case, using a pillow isn't about comfort. Well, unless we consider not having to replace your above ground pool as being comfortable, because that's exactly the situation you may find yourself in if you don't use a pool pillow.
Sometimes also called an ice compensator, a pool air pillow is used to compensate for the accumulation of rain, snow, and ice that may build up on the pool cover over the winter months.
By placing an air-filled pool pillow under the winter cover, you create a void in the water and on the top of the cover. When rain, snow, and ice accumulate, and pressure builds on the cover, the ice will expand inward toward the pillow.
Without the pool air pillow, ice would expand outward, putting pressure on your pool walls and causing potential damage to your cover, liner, and pool walls.
Ready To Close Your Pool For The Winter?
Save over $300 by winterizing your pool in our step-by-step video course. Works for inground, above ground, and inflatable pools.
Click Here to Learn More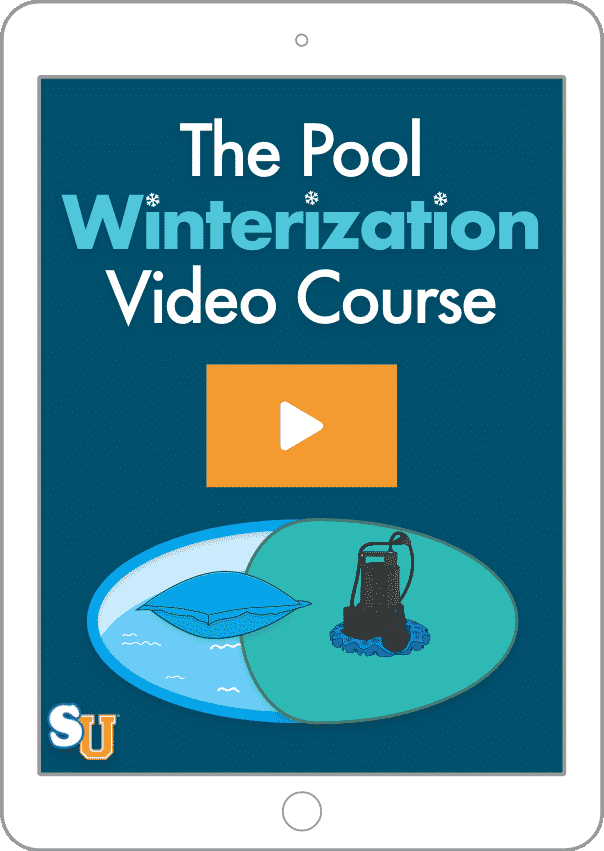 How to Use a Pool Pillow
It's easy to integrate this into the process of winterizing your above ground pool.
Inflate the pool air pillow to only 60% to 80% of its capacity to allow for compression.
Tie strong string or thin rope to both ends of the pillow; it should have grommets on the edges for this purpose.
Place the pillow in the center of the pool.
Secure the other ends of the strings to the edge of the pool to keep the pillow in place.
Pull the winter cover over the pool, being careful to keep it above the pillow. (This may be easier with the help of a friend or two.)
Secure the cover.
If the pool pillow moves while you're putting the cover on, you can slide a pole under the cover to move the pillow back into place. Just make sure it doesn't have a sharp point that can puncture the pillow, the cover, or both!
Important: We highly recommend using an actual pool air pillow for this purpose. Inner tubes or exercise balls won't work as well, if they work at all.
Our Top Pick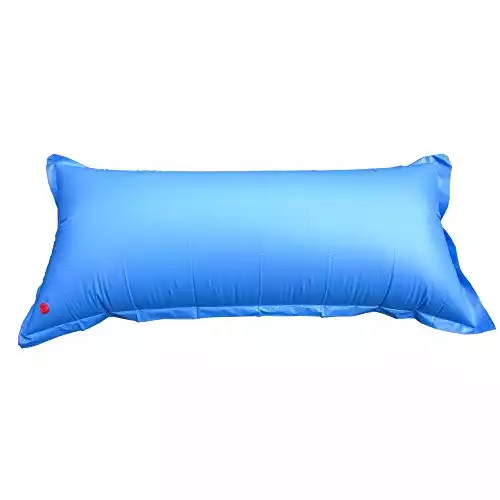 Winter Pool Cover Air Pillow
This air pillow absorbs pressure caused by ice expansion, protecting the swimming pool walls from damage during the winter months.
Buy Now On Amazon
If you click this link and make a purchase, we earn a commission at no additional cost to you.
Settle in for the Winter
Knowing your above ground pool is protected will give you peace of mind until it's time to open again in the spring. And all thanks to nothing more than a little pool pillow.
Happy Closing!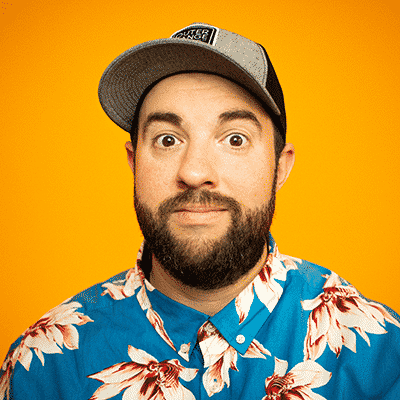 Matt Giovanisci is the founder of Swim University® and has been in the pool and spa industry since 1995. Since then, his mission is to make pool and hot tub care easy for everyone. And each year, he continues to help more people with water chemistry, cleaning, and troubleshooting.