In the middle of an unbearably hot summer, the idea of diving into a cool, clear pool is more than inviting. But no one wants to jump into too-cold water, either.
A pool thermometer is going to tell you exactly what you're dealing with, and whether you need to do anything about it.
NOTE: The following pool thermometers are available to buy on either Amazon and InTheSwim.com. Check both sites for availability. All the links are affiliate links which means if you click a link and make a purchase, we earn a commission at no additional cost to you. It helps us keep the lights on 💡
The Best Digital Pool Thermometer
Our Top Pick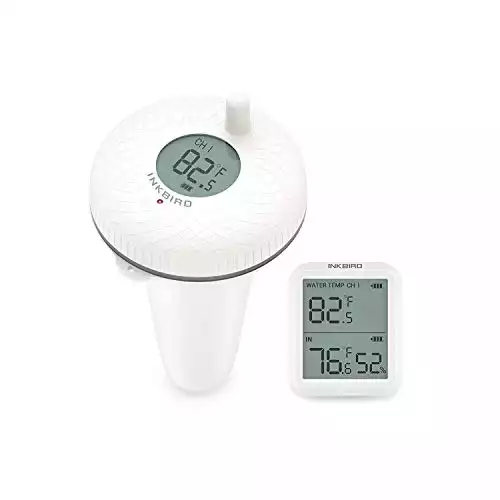 Inkbird Wireless Pool Thermometer
This is hands down the best digital pool thermometer we tested. Easy to set up, quality build, and all packaged in an elegant design.
Buy Now On Amazon
If you click this link and make a purchase, we earn a commission at no additional cost to you.
The Inkbird Wireless Pool Thermometer is perfect for people who want to know their pool temperature at all times without having to walk outside every time they need it. It also works great as a baby bath thermometer or spa thermometer!
It's a high-quality, waterproof thermometer that can measure a wide range of temperatures. With accurate readings in both Fahrenheit and Celsius measurements, it will be easy for anyone who needs one.
Plus with its long-range connection up to 300 feet away from the receiver without going outside, you won't need any other type of thermometers anymore! And if that wasn't enough already, you'll also get alerts when something goes wrong with your water level!
The Best Analog Pool Thermometer
Our Top Pick
This Large Analog Floating Pool Thermometer is perfect for any outdoor or indoor swimming pools and hot tubs. It measures water temperature in both Fahrenheit and Celsius. The large display makes it easy to read from afar.
It's made with premium quality materials that are durable and shatter-resistant.
Important: Make sure to remove your floating pool thermometer when adding chemicals to the pool. Until they've dissipated, some pool chemicals can be harsh on plastic thermometers and may cause some corrosion.
Why You Need a Pool Thermometer
OK, we don't need to explain what a pool thermometer does. But you might be wondering why it's necessary. Knowing the exact temperature of your pool offers a couple of benefits other than simply avoiding a cold shock when you jump in.
Pool Heater Troubleshooting
If you're taking the trouble and spending the money to heat your pool, you want to know that everything is working properly. If your pool heater or solar pool cover isn't doing its job, you can tell because the pool feels colder than it should be.
But knowing just how far the temperature has fallen can tell you whether the heater just need to be turned up, or there's something wrong that requires repairing, or even replacing the heater.
Energy Savings
If you live in a warm climate, a pool heater is great for fall and winter, but may not be as needed in the height of summer. Keeping an eye on your water temperature can allow you to turn the heater down—or possibly even off—to save energy and money, and do something good for the environment.
Health Benefits
Some people who use your pool may have specific temperature needs. For example, heat can make multiple sclerosis symptoms worse.
Keeping pool water at a comfortable temperature can help someone with that condition not only enjoy the pool, but feel some relief from their condition. It can also help them get the exercise they need without overheating their body.
And if you have young children or any elderly pool guests, they'll be less able to tolerate colder water, so it's important to keep the temperature at levels that won't harm them.
A pool thermometer is the only way you're going to be sure the water is warm or cool enough for those who use your pool.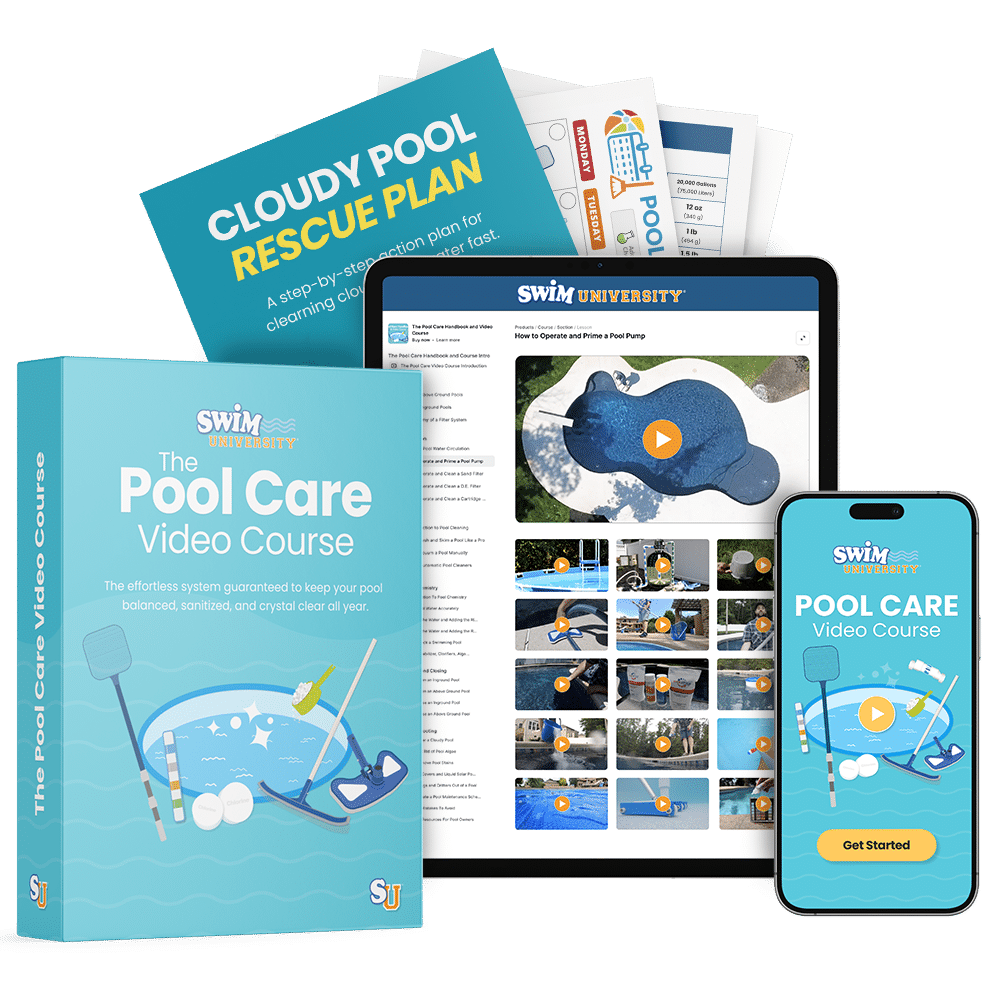 Tired of wasting time, money, and chemicals trying to keep your pool clear?
Cut the confusion with our easy-to-use video course. Save $1,000's on pool care and keep your water clean and clear for good!
Check Out The Course Here
Pool Thermometer Types
They're relatively simple tools, but pool thermometers have more features than you may be aware of. They fall into one or more of four basic categories: mercury, digital, floating, and handheld.
A thermometer can be either digital or mercury, and be of the floating variety, but handheld thermometers will, of course, always be digital.
Mercury-filled floating thermometers can be damaged by severe weather and overzealous swimmers. If they break, you could have a real mess on your hands, including mercury in the water. Not to mention, broken glass could rip your liner, or worse, hurt a swimmer.
For these reasons, we highly recommend using plastic, digital, or handheld pool thermometer.
Forget the Toe Dipping
Why risk jumping into a freezing cold pool when you can know what you're getting into beforehand? Grab a reliable pool thermometer, and gain control over one more part of your pool maintenance.
Happy Swimming!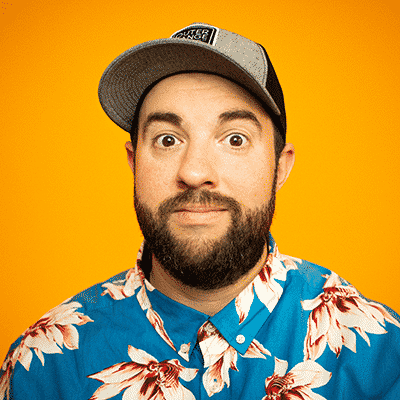 Matt Giovanisci is the founder of Swim University® and has been in the pool and spa industry since 1995. Since then, his mission is to make pool and hot tub care easy for everyone. And each year, he continues to help more people with water chemistry, cleaning, and troubleshooting.