Maybe you're wondering: when is the right time to open up my swimming pool? Well, it's better to open sooner rather than later. Otherwise, algae could start growing underneath your winter cover.
So here's how to watch for the right pool-opening weather in your area.
Before we dive in if you're looking for help keeping your pool clean and clear throughout the season, check out our FREE Pool Care Cheat Sheet. It's a totally free, easy-to-use guide to help you keep track of taking care of your pool.
Frustrated by adding chemicals and trying to keep your pool clear all the time?
We cut out all the confusion of pool maintenance in this easy-to-read illustrated ebook and video course. It'll help you save $100 right away on pool care!
Get Instant Access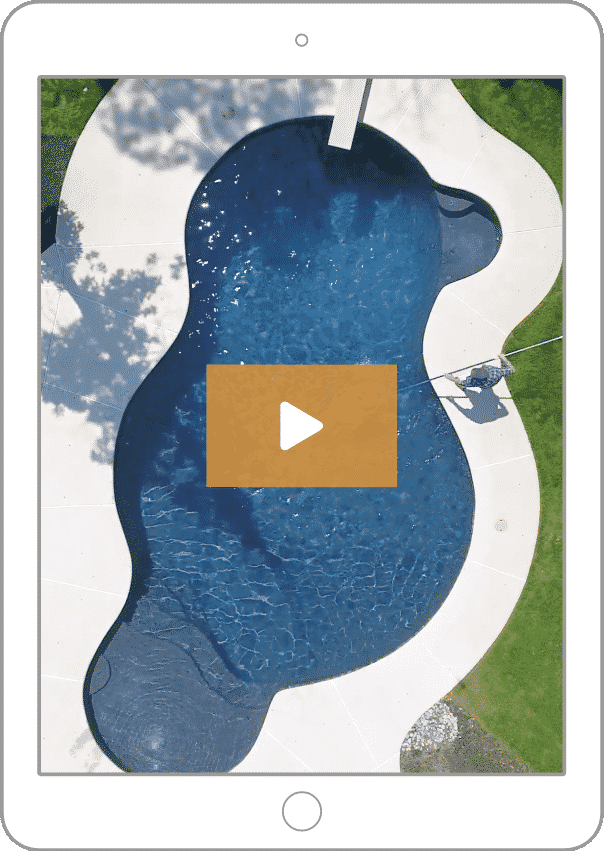 When should you open your pool?
As a general rule of thumb, you should open your pool when the outside daytime temperature stays consistently above 70 degrees (or 21 degrees celsius). 70 degrees is still a little too cold to go swimming, but it's not too cold for algae.
As the weather starts to warm up, algae can start to grow in your pool water – especially if you use a mesh pool cover and the water is exposed to sunlight.
Springtime is also "pollen season," and that can start collecting in your pool (here's a guide on getting rid of pollen in your pool). So to help prevent algae and stop pollen from collecting in your water, open your pool and run your filter and pump when daytime temps are a steady 70 degrees.
What month should you open your pool?
We surveyed 1,900 pool owners and found a majority of pool owners open their swimming pools between May 1st and May 15th.
In the U.S. pool industry, the unofficial start of the pool season is Memorial Day Weekend (end of May). That's when pool stores are the busiest (at least in the northeast part of the country). It's a good idea to open your pool before that to get a headstart on the season and to beat the crowds in the pool stores.
What if you have a heated pool?
The same rule applies: you'll still want to wait for consistent 70-degree weather. You just may not be able to swim in your pool if it isn't heated.
Whether your pool is heated or not, plan on opening up your pool 2-3 weeks before you plan on using it. That'll give you enough time to troubleshoot equipment and clear up any water chemistry issues.
If you don't have a heated pool and want to learn more about how to keep your pool heated so you can open it earlier, check out our pool heating guide here.
What happens if you open your pool too early?
If your area experiences a surprising drop in temperatures after you've already started up your pool again, just leave the pump running and reinstall your pool cover until the weather warms up.
What is the first thing you do when you open your pool?
If you closed your pool correctly and opened it earlier in the season, then hopefully you'll have clear water. The opening process is very easy.
Fill up the water to the middle of the skimmer.
Get your pump and filter system circulating again.
Test the water.
Add any chemicals needed.
Swim!
If you want a more detailed explanation of what you need to do to open your pool, check out our guides on how to open an inground pool or above ground pool.
On the other hand, if you opened your pool and it's either green or cloudy, you'll need to check out our guides on how to get rid of algae and how to clear a cloudy pool.
How do you know if the weather will stay above 70 degrees?
Start by checking out the historical weather averages in your area. Depending on where you live, you may hit the 70-degree sweet spot sooner than you think.
In the U.S., people tend to think about opening their pool around the middle to end of May. While this feels like a good time to start swimming, it actually might be too late to open your pool.
Remember, if the temperature has stayed consistently above 70 degrees, you could be opening up your pool to an algae nightmare. And if EVERYONE opens their pool at the same time, pool chemicals and equipment might be out of stock, and pool service companies might already be booked solid.
So, when it comes to opening up your pool, the sooner the better!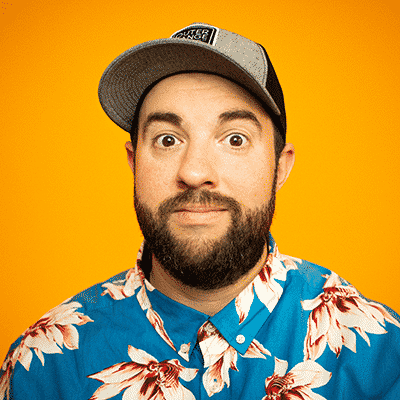 Matt Giovanisci is the founder of Swim University® and has been in the pool and spa industry since 1995. Since then, his mission is to make pool and hot tub care easy for everyone. And each year, he continues to help more people with water chemistry, cleaning, and troubleshooting.