Sure, swimming during the day is fun. There's nothing like jumping into cool water on a hot day, and seeing the way the pool sparkles in the sunlight. But there's a lot to be said for nighttime swims too. The water is often warmer than the cool evening air, there's no chance of sunburn, and you can float on your back and look up at the stars. Beautiful.
That said, swimming in a pool at night isn't nearly as fun without lighting. Who knows what kinds of deep-water monsters may be lurking beneath the surface, invisible and waiting? Even just one pool light bulb going out can make for a less comfortable swim. The good thing is, it's easy to fix.
Pool Light Bulb Replacing and Upgrading
It's a pretty straightforward task to replace a burned-out pool light bulb. But something to keep in mind is that your bulbs don't have to be out for you to replace them.
You can also upgrade to brighter, more energy-efficient LED bulbs that burn a fraction of the energy traditional incandescent bulbs do. A lot of LED bulbs also have the ability to change colors, adding more fun to your evening pool parties and nighttime swims.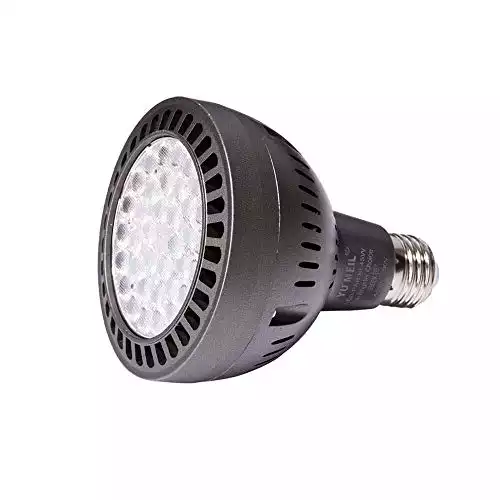 If You Go Pro
Changing a pool light bulb sounds easy, and it is. But it's important to remember that this isn't like changing the light bulb in a lamp. You have the added risk of the bulb being submerged in water. And to change it, you'll likely be in the water as well. And we don't need to explain how electricity and water don't mix, right?
So if you're in any way uncomfortable with this task, hire a pro. Safety is always the number one priority, and a pool care professional will be able to change out a pool light bulb—or all of them, if you're upgrading—quickly and easily.
Frustrated by adding chemicals and trying to keep your pool clear all the time?
We cut out all the confusion of pool maintenance in this easy-to-read illustrated ebook and video course. It'll help you save $100 right away on pool care!
Get Instant Access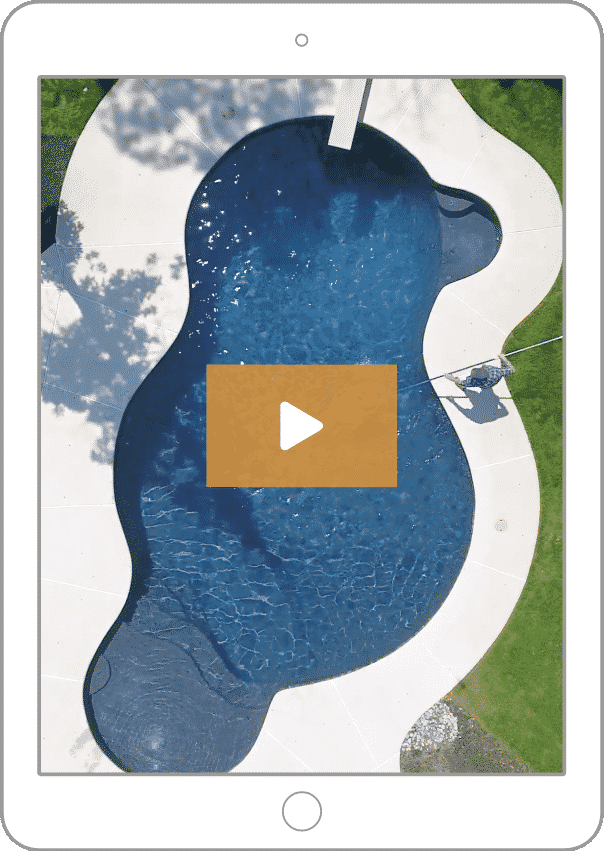 If You Do DIY
Up for the challenge of changing out a pool light bulb yourself? We're here for that! First, determine what kind of bulb is compatible with your pool, then make sure you have the right supplies on hand.
You'll need:
Replacement pool light bulb
Replacement lens gasket
Philips and flathead screwdrivers
Multimeter
Dry towels (a few)
Ch-ch-ch-Changin' That Pool Light
Safety always being the number one priority, be sure to read all the instructions before you begin, and don't skip any steps.
1. Turn Off the Power
Remember, you will be touching wires when changing a pool light bulb, and you'll probably be standing in water, or at least touching it. Before you do anything with any of your pool lights, check and then double check and then triple check to make sure there is no power whatsoever reaching your pool area.
1a. Drain Some Water from the Pool
This step is optional. If it will make it easier for you to reach and work on the light, by all means, drain a little water first. Just remember you're going to have to replace it afterward, and add chemicals to get the water balanced again.
2. Remove the Pilot Screw from the Light
It's most often found at the top of the light. The screw types vary, so you'll need either a flathead or a Phillips screwdriver.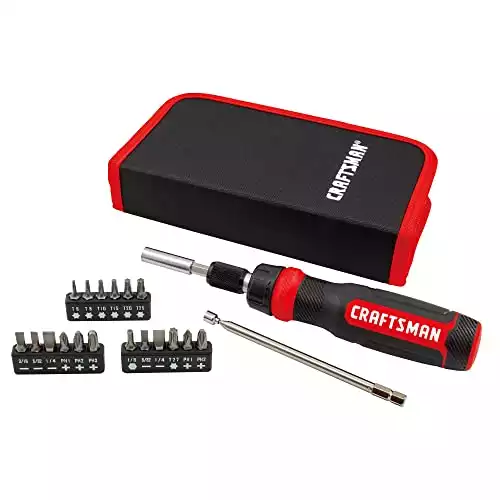 Ratcheting Screwdriver Set
The 26-piece Multi-Bits Ratcheting Screwdriver has an ergonomic handle offering twisting force for three different applications, a speed zone for quick rotation, a torque zone for added grip in heavy-torque applications, and a precision tactile zone for tasks requiring more rotation control.
Buy Now on Amazon
If you click this link and make a purchase, we earn a commission at no additional cost to you.
3. Pry out the Fixture
Once the screw is removed, gently pry out the light from its fixture. In most cases, you'll find you have plenty of extra wire to be able to remove the fixture from the pool and place it on the deck. Set it down on one of the towels to avoid scratching the lens.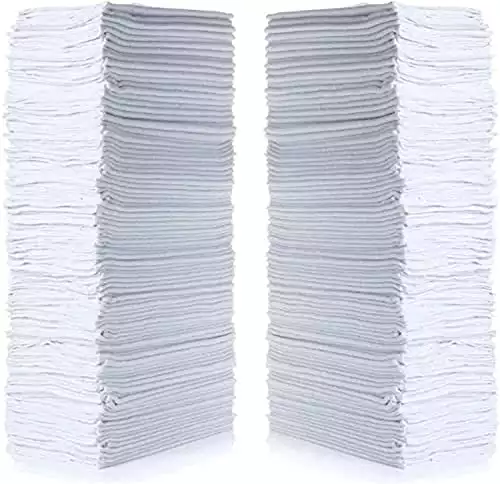 4. Test the Wiring
Before you touch the wires with your bare hands, use the multimeter to be absolutely sure there's no electricity running through them.
If there is, something hasn't been turned off, so find it and turn it off before you proceed.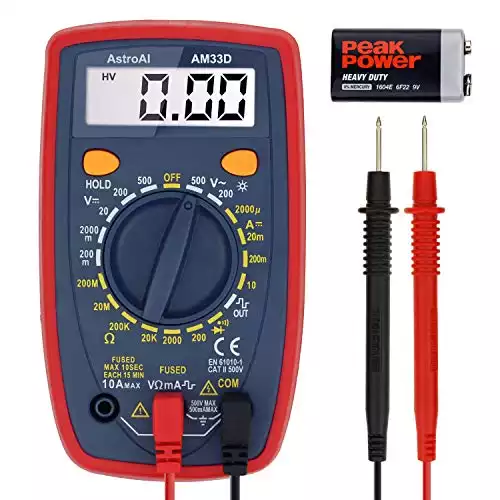 5. Take the Fixture Apart
Remove all the screws or clamps holding the fixture together, and pull apart the lens, lens gasket, and the face ring so you can reach the pool light bulb.
It's possible that some or all of these parts may have become corroded over time, so be careful when disassembling them, and be sure not to do it over the water so no debris will fall in.
Wipe away any dirt or other debris with a dry towel. If the corrosion is bad enough to impede the installation of a new bulb, you may have to replace the entire assembly.
6. Remove the Old Light Bulb
Use a towel to grip the bulb, and slowly, carefully unscrew it. Once it's out, use a towel to dry and clean the inside of the light fixture.
7. Add the New Light Bulb
Screw in the replacement pool light bulb slowly and carefully. Make sure it's tight, but be careful not to tighten it too much. You risk breaking it that way. Install the lens gasket around the lens, and then reassemble the fixture.
8. Test the Light
Before you replace the fixture in the pool wall, turn on the power, and make sure the light comes on.
Important: Do this quickly as pool lights aren't designed to function out of water for very long.
Even More Important: Once you've determined the light works, turn the power off again to finish the installation.
9. Check for Leaks
Submerge the fixture and make sure no air escapes from the sealed outer edges of the light. If you do see air bubbles, take the fixture back out of the water, and repeat the process of taking it apart, drying it inside, and putting it back together.
Then test it again, until you don't see any air bubbles.
10. Replace the Light in the Pool Wall
Push the excess wiring back into the wall, then gently put the fixture back into position. Make sure the screw hole(s) in the fixture line up with the one(s) in the wall, then replace the screw(s).
11. Turn the Power Back On
Check one last time to make sure the light comes on. When it does, pat yourself on the back, and go for a celebratory swim!
Important: Just a reminder that if any of this sounds to you like you may as well go stick a fork into an outlet, don't hesitate to hire a professional to do the job for you.
Pools Light Up Your Life
Now you can have friends over to enjoy the evening pool ambience, or just take a moonlight swim whenever you want. If you installed an LED light that switches colors, have a little fun pretending you're swimming on another planet, or in a futuristic sci-fi movie.
The great thing is, once you've replaced one pool light bulb, it'll be even easier to do it next time one of them burns out. And you can add another accolade to your DIY résumé.
Happy Swimming!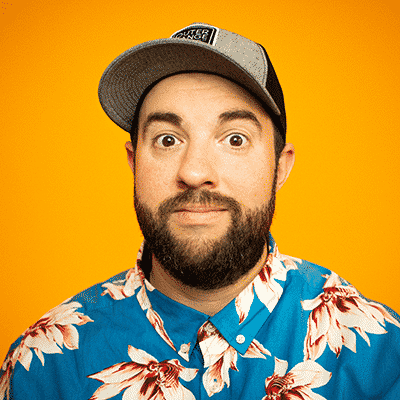 Matt Giovanisci is the founder of Swim University® and has been in the pool and spa industry since 1995. Since then, his mission is to make pool and hot tub care easy for everyone. And each year, he continues to help more people with water chemistry, cleaning, and troubleshooting.