The best option for pool owners on a budget is a suction pool cleaner. This type of cleaner hooks up to your skimmer or dedicated suction line. It rolls around your pool cleaning up debris, sending it through your pool's filtration system. It will pick up mostly medium debris, but some models can be set to pick up silt and small debris too.
You can usually buy a suction-side cleaner for somewhere between $100 and $400. While they cost a little less to own and operate, remember they rely on your pool filter to clean the water. This means you may find yourself spending a bit more time cleaning your filter.
NOTE: The following automatic suction-side pool cleaners are available to buy on either Amazon and InTheSwim.com. Check both sites for availability. All the links are affiliate links which means if you click a link and make a purchase, we earn a commission at no additional cost to you. It helps us keep the lights on 💡
The Best Suction Pool Cleaner for an Inground Pool: Kreepy Krauly
Our Top Pick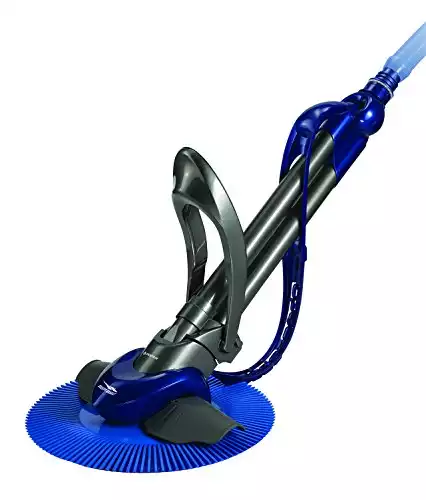 The Kreepy Krauly is a well-known and highly respected automatic vacuum in the pool industry. Its unique cleaning function was invented by a South African hydraulics engineer named Ferdinand Chauvier. The first version of the cleaner was launched in 1976 and was an immediate success.
This modern automatic pool cleaner has a built-in navigation system that guides the unit throughout the entire pool – from the water line to the wall and to the bottom of the pool. And an automatic valve regulates water flow control the travel speed for thorough cleaning.
It'll even clean around steps and ladders. And the wings help grab leaves, dirt, and large debris.
The Best Suction Pool Cleaner for an Above Ground Pool: Kreepy Krauly
Our Top Pick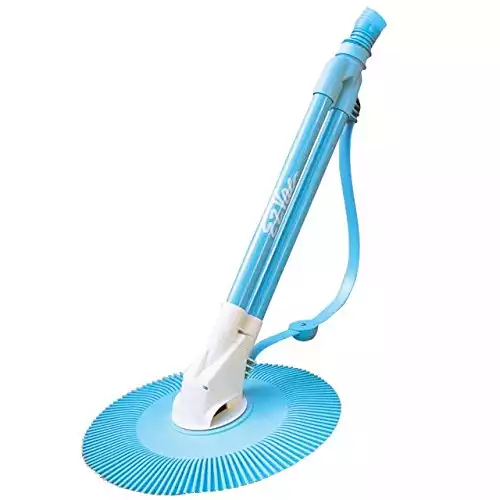 The Kreep Krauly E-Z Vac is the little brother and more affordable version for above ground and some Intex pools. It works exactly the same way as in the inground version.
It has only moving part (the flapper). No wheels or gears to fix over time. And it has the same valve to automatically regulate water flow to control speed for a more thorough, but random cleaning pattern.
And while there are a lot of brands to choose from including Hayward and Zodiac, we feel that the Pentair cleaners will be the best bang for your buck!
Frustrated by adding chemicals and trying to keep your pool clear all the time?
We cut out all the confusion of pool maintenance in this easy-to-read illustrated ebook and video course. It'll help you save $100 right away on pool care!
Get Instant Access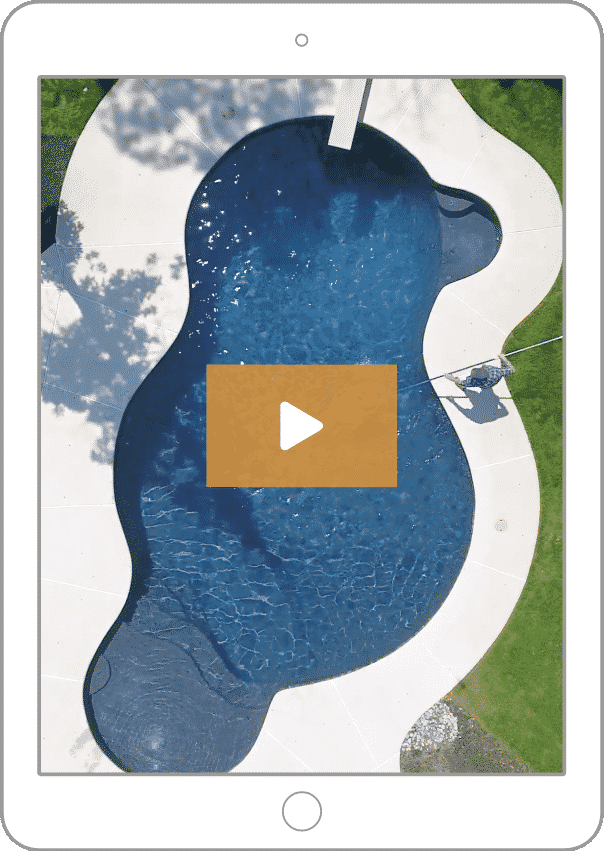 How Do Suction Pool Cleaners Work?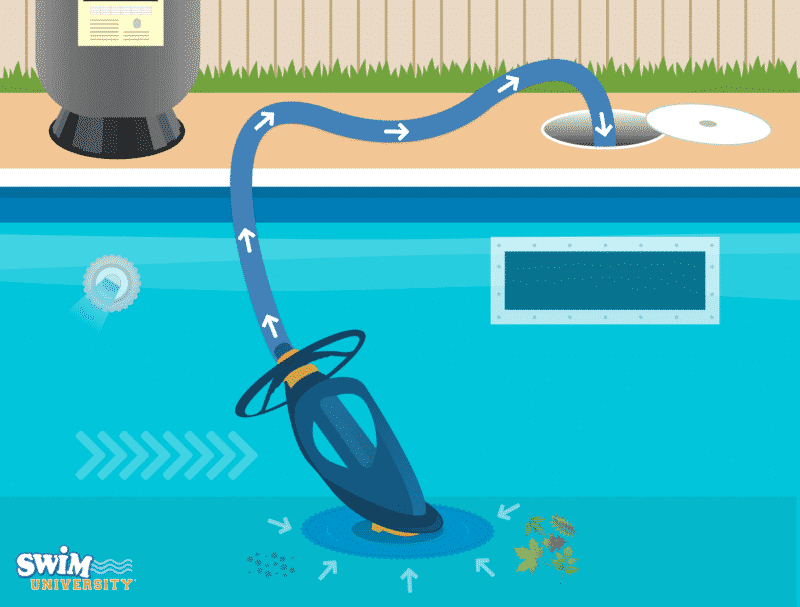 An automatic suction pool cleaner works the same way as your manual vacuum. It connects to your skimmer to create a siphon that sucks up dirt and large debris from the bottom of your swimming pool.
The cleaner moves on its own randomly around the pool. This is possible because it has a device that creates a start-and-stop pulsing effect which helps the cleaner to move.
Dirt and large debris are sucked up through the cleaner and into the hose which is connected to your skimmer.
What is the Difference Between a Suction and Pressure Pool Cleaner?
Pressure-Side Pool Cleaners attach to the return jet instead of the skimmer. So it uses the water flow coming from your filter system to power the cleaner.
They have a lot of moving parts including a drive belt, wheels, and a net to catch debris. It's a self-contained cleaning unit and keeps the debris in a filter bag and doesn't use your filter to clean. It only uses the clean water pressure from your pump.
Pressure-side cleaner tends to be a bit more expensive (especially if you need to add a booster pump) and can break more often because of all the moving parts. However, they're better because they don't require your filter to collect debris.
The best of both worlds is a robotic pool cleaner that runs completely independent of your filter system, uses suction instead of pressure, and collects all the dirt and debris into its own filter bag located inside the cleaner.
Buying Guide: What We Looked For In A Suction-Side Pool Cleaner
We put lots of automatic suction pool cleaners to the test over the years. And we've read thousands of customer reviews. Ultimately, we narrowed down our top picks to these key features.
Wall Climbing Ability
This was a must-have feature, especially for fiberglass, vinyl, and concrete inground swimming pools. With the price of a suction side cleaner being as high as even a robotic pool cleaner, this was important to nail down at this price range. We ruled out all cleaners that struggled with this.
Suction Power
Suction cleaners function identically to your manual vacuum. And with a manual pool vacuum, you have control over getting large debris at the bottom of your pool. So we made sure our top picks had this ability.
How Long Is The Hose And Can It Be Extended?
Another important feature for both inground and above ground pools so that our top picks would work for everyone. Even if the hose that comes with the cleaner isn't long enough, we wanted to make sure you could easily add extensions. This also makes it easier to store.
Very Few Moving Parts
We tested a bunch of cleaners with a lot of moving parts. And even though they worked fine, they didn't pass this test. Suction-side cleaners should be simple. And the simpler they are, the easier they are to fix and maintain.
Durability and Build
You don't wanna spend upwards of $400 for an automatic pool cleaner just to have it break all the time. And besides the important factor of few moving parts, we looked for cleaners that we felt were made well and durable. Our goal is to recommend cleaners that will stand the test of time and hold up in even the harshest conditions.
How Do You Connect a Suction Pool Vacuum?
The setup comprises several steps, but once you've done it a few times, it'll become second nature.
Turn off your pump.
Vacuum your pool, then clean your filter and pump basket.
Run your pump for five minutes to clear the lines after cleaning, then shut it off again.
Close your pool main drain line.
Aim the return lines downward.
Install the wall fitting to your return line or valve assembly inside the skimmer suction port.
Lay the hose across your pool from the return line or skimmer to the farthest pool wall. Trim or remove sections of the hose to eliminate excess length.
Attach the leader hose to the pool cleaner end of the hose.
Submerge the hose, allowing it to fill with water.
Submerge your automatic pool cleaner, so it will also fill with water.
If your model has a flow regulator valve, install it on the hose now.
Attach the leader hose to your pool cleaner.
Allow your cleaner to sink to the pool floor, then turn on your pool pump and let your suction-side cleaner get to work.
Once your suction-side cleaner is hooked up to your skimmer, the power of the water being sucked through it will help it amble around your pool floor. Some suction-side cleaners will also climb walls, and some have wheels, while others have rubber disks that lay flat against your pool floor.
You can use your cleaner daily if you wish, but you'll at least need to use it several times a week to keep your pool clean.
Suction-Side Pool Cleaner Maintenance
In addition to their bargain prices, the simple construction of suction-side cleaners makes them easy to care for.
Empty your filter canister frequently, as it fills with debris from the vacuum.
Some suction-side cleaners have in-line canisters to trap larger debris before it fills up your filter canister. If yours has one, be sure to empty it often as well.
Check all inlets, brushes, and wheels for trapped debris after every use. Remove anything you find junking up the works. In some models, this will mean opening the body to access the engine, but don't worry. It's not like a car engine, just some little paddles that help suck up debris.
Check and replace cleaning parts on your suction-side cleaner as needed. Depending on the design of your model, this could mean brushes, foot pads, and filters.
Always store your pool cleaner hoses flat so they don't develop kinks.
Note: Due to wide variations in design of suction-side cleaners, it's important to familiarize yourself with the parts diagram and maintenance recommendations in your manual.
Suction Pool Vacuum Troubleshooting Tips
Something not quite right with your cleaner? You should be able to fix most issues on your own.
The cleaner isn't sitting on the pool floor correctly: Check the pressure. Hold your cleaner just below the pool surface with pump running. Depending on the model, you'll either count wheel rotations or use a flow gauge. Adjust pressure if necessary per your pool cleaner's specifications.
The hose becomes kinked: Lay the hose in the sun for a day, or flush it with hot water to soften the plastic. Once it's lying flat, store it flat so it doesn't develop kinks again.
Storing an Automatic Swimming Pool Cleaner
When you close your pool, winter storage is a breeze. Disassemble all hoses and connectors. Drain all the water from the cleaner and hoses, then lay the hoses flat.
If you have a disc cleaner, lay the disc flat, too. Store the hoses and the cleaner out of direct sunlight.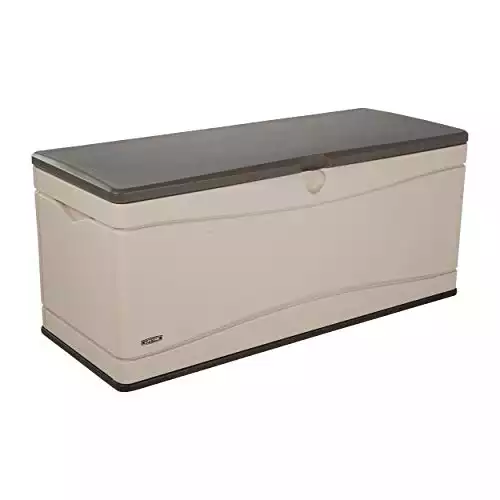 Lifetime Extra Large Deck Storage Box
Perfect for storing pool maintenance equipment like cleaners, nets, brushes, hoses, and more. Also great protecting your pool gear from the sun and critters all year long.
Buy Now On Amazon
If you click this link and make a purchase, we earn a commission at no additional cost to you.
09/18/2023 10:45 am GMT
Are Suction Pool Cleaners Any Good?
Like we said at the beginning, they're the best automatic pool cleaner for anyone on a budget.  While they have their drawbacks, using a suction side pool cleaner is better than not having an automatic pool cleaner at all.
Bottom line: we highly recommend investing in an automatic pool cleaner. And if you're looking just to get started or have a tight budget to work with, we think you'll be happy with our top picks for suction side pool cleaners for inground and above ground swimming pools.
Happy Swimming!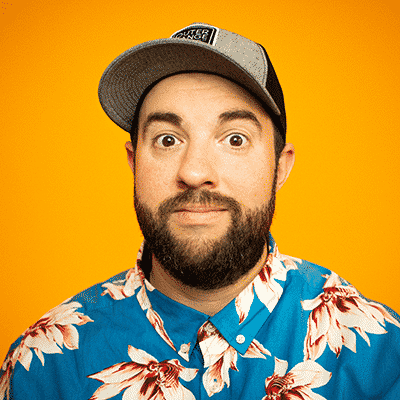 Matt Giovanisci is the founder of Swim University® and has been in the pool and spa industry since 1995. Since then, his mission is to make pool and hot tub care easy for everyone. And each year, he continues to help more people with water chemistry, cleaning, and troubleshooting.