After testing every single above ground pool vacuum on the market on a variety of pools, both big and small, here are our top picks.
NOTE: The following above ground pool vacuums are available to buy on either Amazon and InTheSwim.com. Check both sites for availability. All the links are affiliate links which means if you click a link and make a purchase, we earn a commission at no additional cost to you. It helps us keep the lights on 💡
The Best Robotic Above Ground Pool Vacuum
Our Top Pick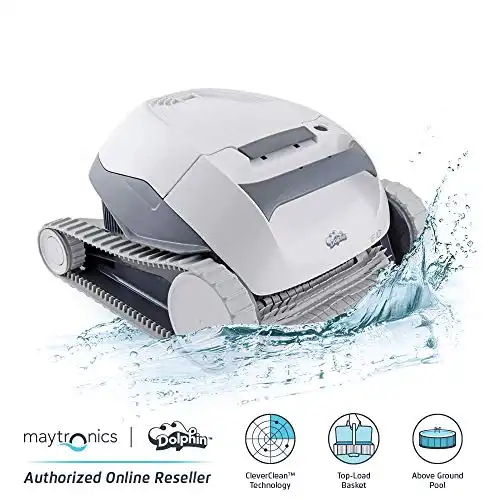 The Dolphin E10 not only looks really cool, but it's also affordable for a robot that cleans your above ground swimming pool. Dolphin pool cleaners have been around for more than 35 years and they're a trusted name in the pool industry.
After testing a bunch of different robotic pool cleaners over the years, we've switched our favorite from Aquabot to Dolphin. They're extremely innovative and their goal is to provide affordable cleaners that save energy and help you keep a clean pool. Gotta love it.
What is a Robotic Swimming Pool Cleaner?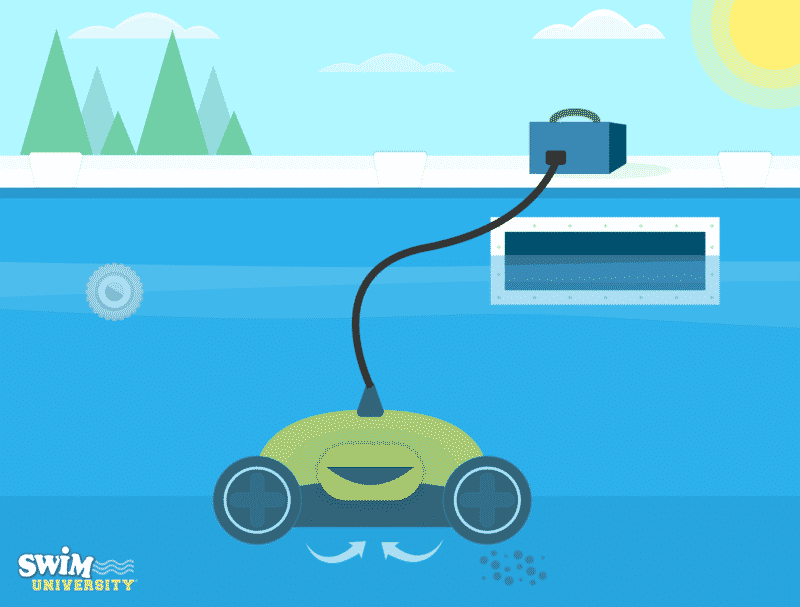 Robotic pool cleaners combine the best parts of other automatic vacuums. For example, suction-side cleaners (which we'll get to later) are inexpensive but a pain to get set up. Mainly because they connect to your pool skimmer the same way a manual vacuum does. And if the cleaner sucks up any rocks, it can cause damage to your filter system.
Pressure-side cleaners use the water pressure from your return jet to power the vacuum along the bottom of your pool in a random cleaning pattern. What's great about this is they have their own mesh filter bag that picks up the debris instead of your filter system. So it won't cause any potential damage.
Robotic cleaners have a mesh filter bag inside them and are powered by water pressure from your pump and pool filter. But that pressure comes from a motor within the unit powered by electricity. So even better, it doesn't require running your entire filter system to power the vacuum. You can clean your pool while the pool filter system is off! It even improves water circulation!
NOTE: If you're worried about putting an electric vacuum in your pool, don't be. They're perfectly safe. Also, check out our favorite robotic pool cleaners specifically for inground and above ground swimming pools.
The Best Pressure Side Above Ground Pool Vacuum
Our Top Pick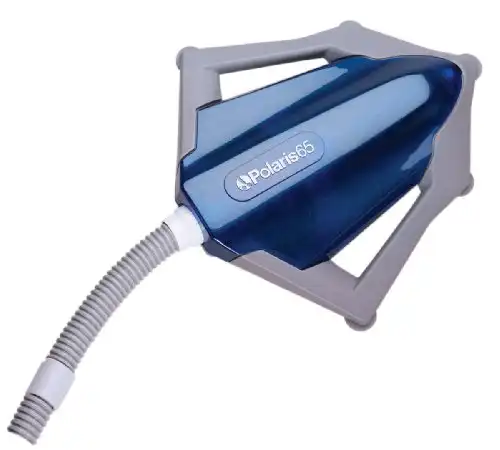 I was blown away when I first started using the Polaris 65 automatic pool cleaner. It's a bit weird because there's the spaceship looking part that floats on top of the water while it drags a mesh bag along the bottom of the pool floor.
What is a Pressure Side Above Ground Pool Cleaner?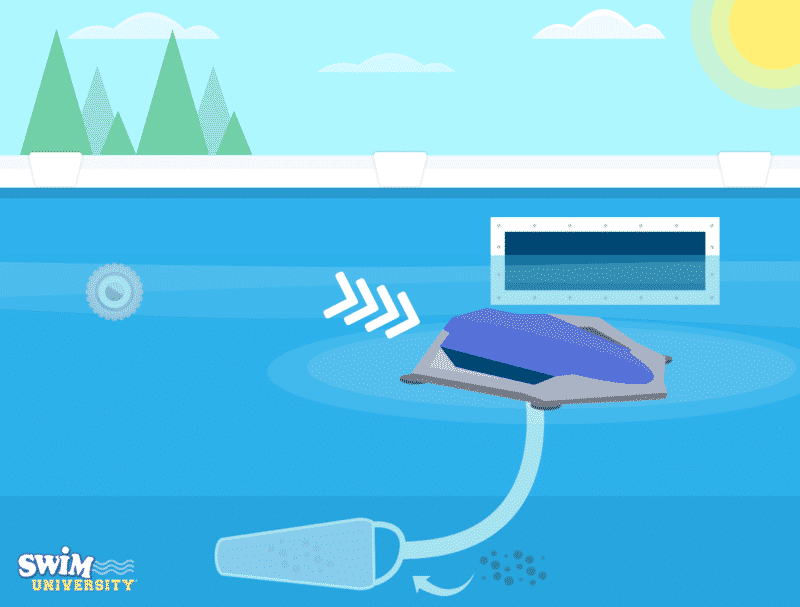 It connects to your return jet and uses the water pressure from your pool pump and filtration system to power the spaceship along the top of the water (both backward and forward). At the same time, it sends water pressure to the mesh bag pushing debris into it in a random cleaning pattern.
One of the best things I like about this cleaner is that it's incredibly easy to repair. It only has a few parts that can go wrong. And you can fix it just by looking at it.
It works surprisingly well. And it's fun to swim with it! Check our favorite pressure-side pool cleaners for inground pools.
NOTE: Even though the spaceship looking thing floats on the top of the water, it doesn't skim debris off the pool surface. Also, the better your water flow rate, the more quick and efficient this vacuum will clean your pool bottom.
Frustrated by adding chemicals and trying to keep your pool clear all the time?
We cut out all the confusion of pool maintenance in this easy-to-read illustrated ebook and video course. It'll help you save $100 right away on pool care!
Get Instant Access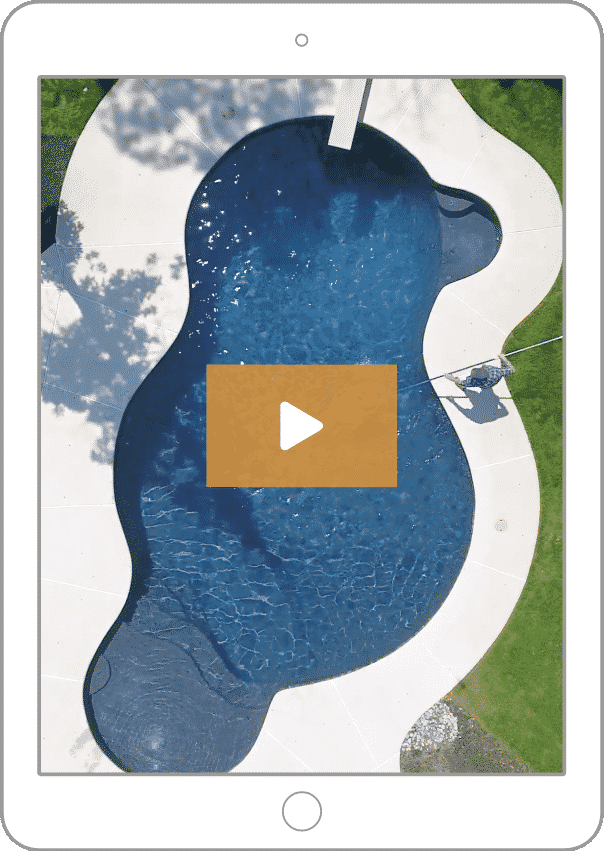 The Best Suction Side Above Ground Pool Vacuum
Our Top Pick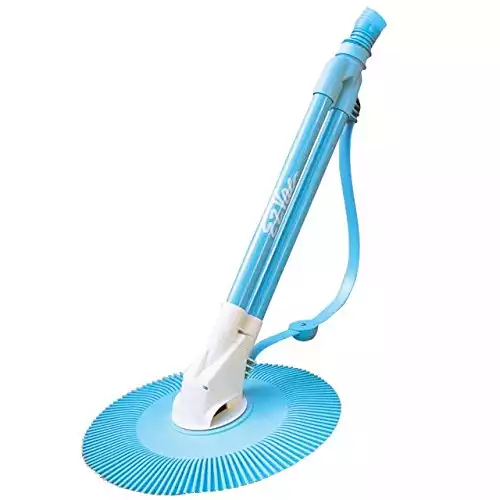 The Pentair Kreepy Krauly suction cleaner will quickly and effectively clean any above ground swimming pool, even pools with dished out bottoms up to 72 inches with the help of the flapper. With just one moving part, it's exceptionally easy to maintain and provides remarkably quiet operation while vacuuming.
What is a Suction-Side Swimming Pool Cleaner?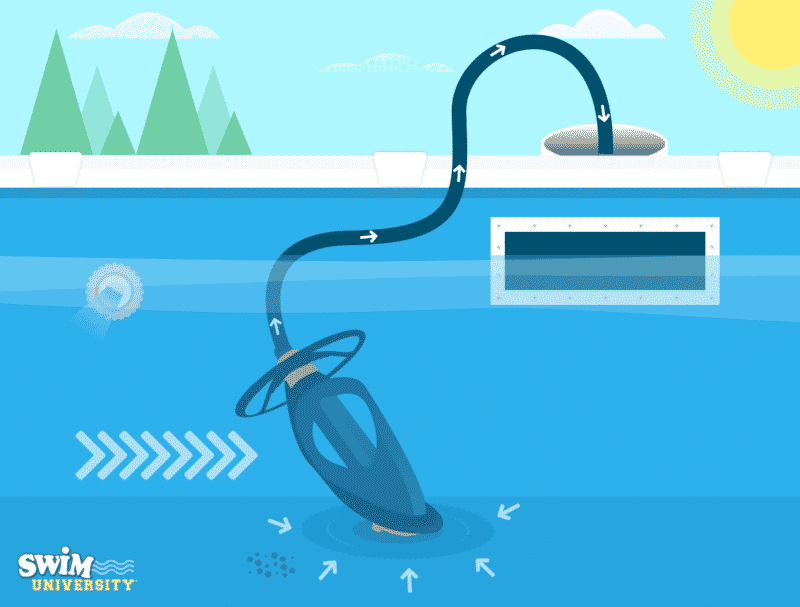 As the name implies, it uses the power of suction to vacuum your pool from your pool pump and filtration system. It actually works exactly like your manual vacuum cleaner by connecting to your pool skimmer either with just a hose or a vac plate. The only big difference is that it moves around on its own in a random cleaning pattern.
Check out our favorite suction-side pool cleaners for above grounds.
All The Best Above Ground Cleaners For Any Pool Size (Including Intex Pools)
Our Top Pick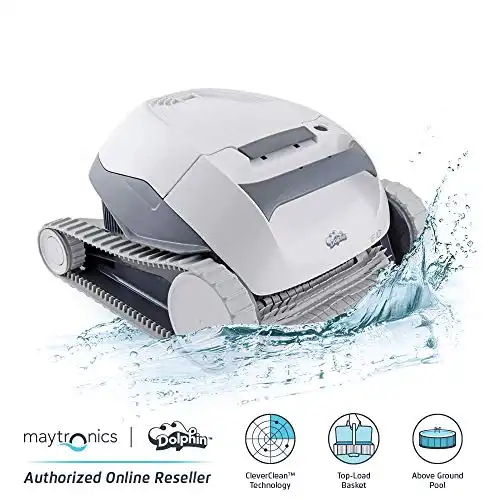 Our Top Pick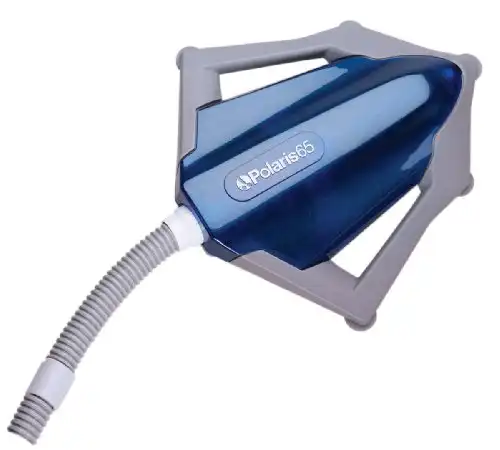 Our Top Pick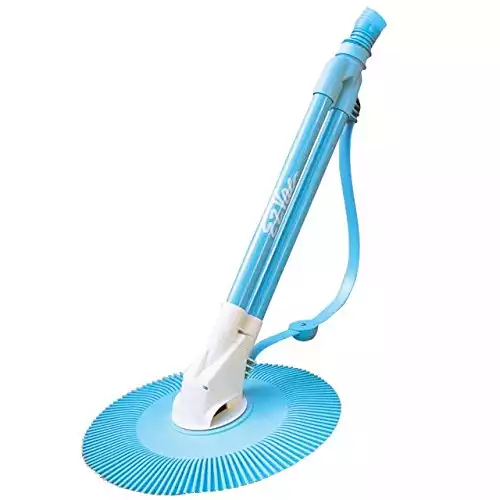 Buying Guide: Learn More About Automatic Swimming Pool Cleaners
There are a lot of other brands out there that make great above ground pool vacuums for smart pool owners like Dolphin. But after much debate, testing, and evaluating the pool cleaning process, we decided these were our picks.
If you're confused at all between all the different types of pool vacuum cleaners there are on the market, I recommend you check out our more detailed guides on suction-side, pressure-side, and robotic pool cleaners. when you get a chance. It'll explain everything you need to know.
Happy Swimming!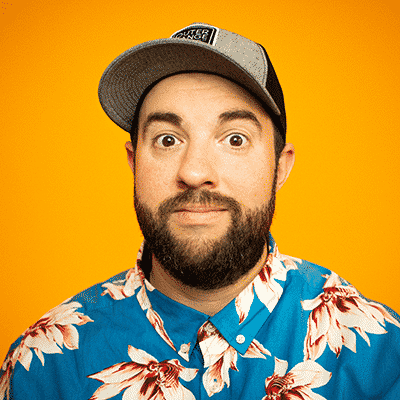 Matt Giovanisci is the founder of Swim University® and has been in the pool and spa industry since 1995. Since then, his mission is to make pool and hot tub care easy for everyone. And each year, he continues to help more people with water chemistry, cleaning, and troubleshooting.