A gas pool heater can be the perfect way to warm your pool when it temperatures start to drop. But nothing can end your cool weather swimming season more quickly than a faulty heater.
The key is to know how to troubleshoot your natural gas pool heater. You'll get back to enjoying your pool more quickly, and you'll save money if you don't need to call in a professional.
Common Gas Pool Heater Problems
Knowing what to expect is half the battle. When you're prepared for the possibilities, troubleshooting is much easier.
The Pilot Won't Light
This is the first thing to check on any type of gas appliance. If the pilot won't light, the gas pressure could be low, the air supply may be poor, or the heater may not be venting properly.
Check the gas pressure, and adjust it if necessary. Then check all the vents to make sure they're not blocked. If any of them are, simply remove the blockage, and try lighting the pilot again.
Our Top Pick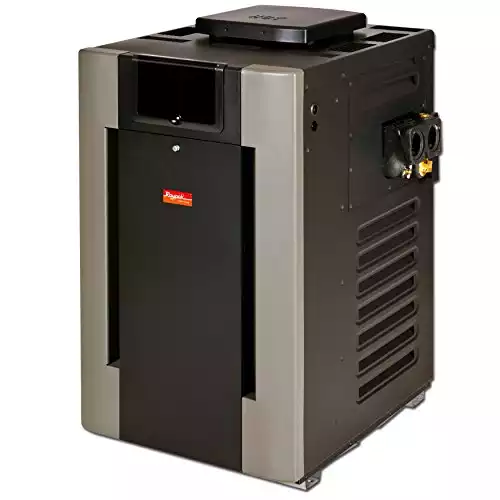 Raypak Natural Gas Pool and Spa Heater
The Raypak gas heater is a high-efficiency pool heater with a small footprint. This heater includes a digital control panel (LCD) for temperature selection and heater settings.
Buy Now on Amazon
If you click this link and make a purchase, we earn a commission at no additional cost to you.
The Heater Won't Ignite
This brings you back to the first troubleshooting option: check the pilot light to make sure it's lit. Then make sure the pool heater is turned on, and the gas supply valve is in the on position.
If all of that is in order, then make sure the thermostat is set to a temperature higher than the water temperature.
The Heater Won't Reach the Desired Temperature
In most cases, this just means the thermostat is set too low. However, it could be that your heater is too small for your pool, or you don't have an adequate supply of gas to the heater.
In some cases, the high limit switch could be faulty, which may signal a natural gas pool heater to turn off before it's heated the water to the desired temperature. On occasion, you may just be running the heater when it's too cold outside. If this is the case, you'll have to wait for warmer weather.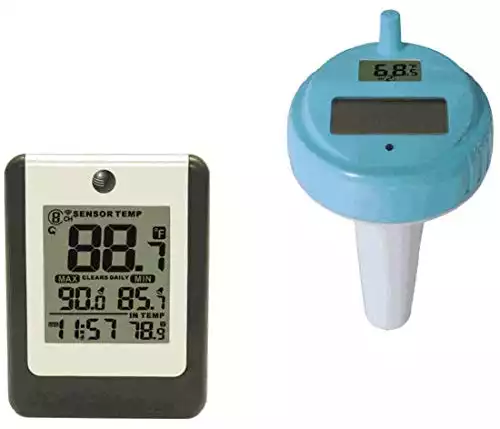 The Heater Cycles on and Off
This is usually caused by a water flow issue. This could be due to a dirty filter, a closed valve, or even reversed water connections. Sometimes, this can be caused by the thermostat itself, and you may need to replace it.
The Heater Is Leaking
Over time, the chemicals you use in your pool to keep the water clean can damage the heat exchanger. This could also occur due to low winter temperatures. In some cases, you'll need to replace the exchanger, but you could also just have a leaky gasket or a loose connection.
Check the gaskets and connections first before moving on to more expensive repairs.
Ready To Close Your Pool For The Winter?
Save over $300 by winterizing your pool in our step-by-step video course. Works for inground, above ground, and inflatable pools.
Click Here to Learn More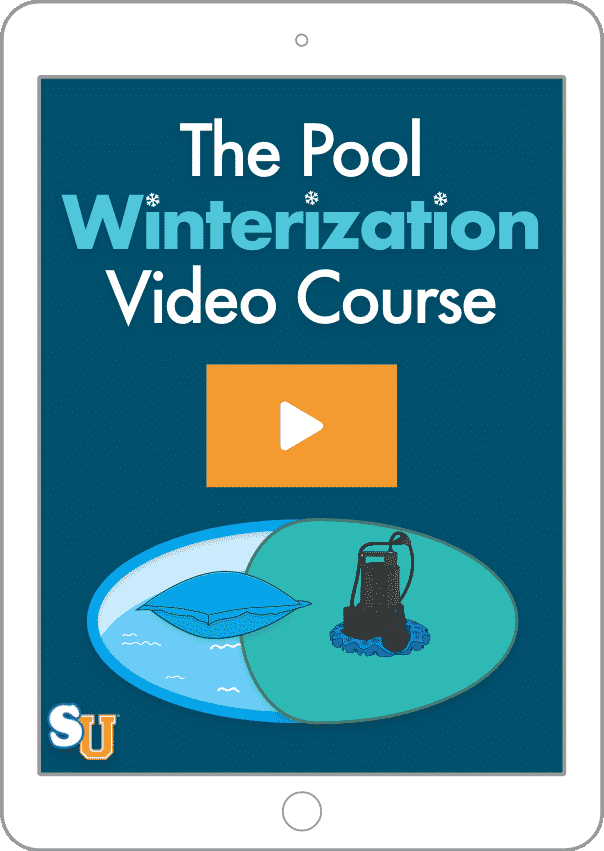 The Heater Leaks When Burner Is Lit
This is often caused by condensation that builds up when heating very cold water. However, it can also be a result of a damaged internal bypass or excessive water flow. You may need to install an external bypass to reduce the water flow into the gas pool heater.
The Heater is Black on Top or Expelling Dark Exhaust
These are both signs that a gas pool heater is experiencing a buildup of excessive heat while running. If this happens, double check the gas pressure and make sure there's an adequate air supply and proper venting.
In some cases, this problem could be caused by down-drafting or wind. To fix this problem, you'll need to install a high wind stack. Most pool heater manufacturers sell this after-market accessory.
The Heater is Rusted
The same chemicals that can damage the exhaust can also corrode your heater. If you find rust in your pool while the heater's running, it's a good bet it's coming from the heater.
Replace any corroded parts in the heater, and keep your pool water balanced to help prevent corrosion.
Call a Pro
If all else fails, or you're uncomfortable working with gas, don't be afraid to call in a professional. Better to spend a little money than deal with damage or possibly even injury.
Frustrated by adding chemicals and trying to keep your pool clear all the time?
We cut out all the confusion of pool maintenance in this easy-to-read illustrated ebook and video course. It'll help you save $100 right away on pool care!
Click Here to Learn More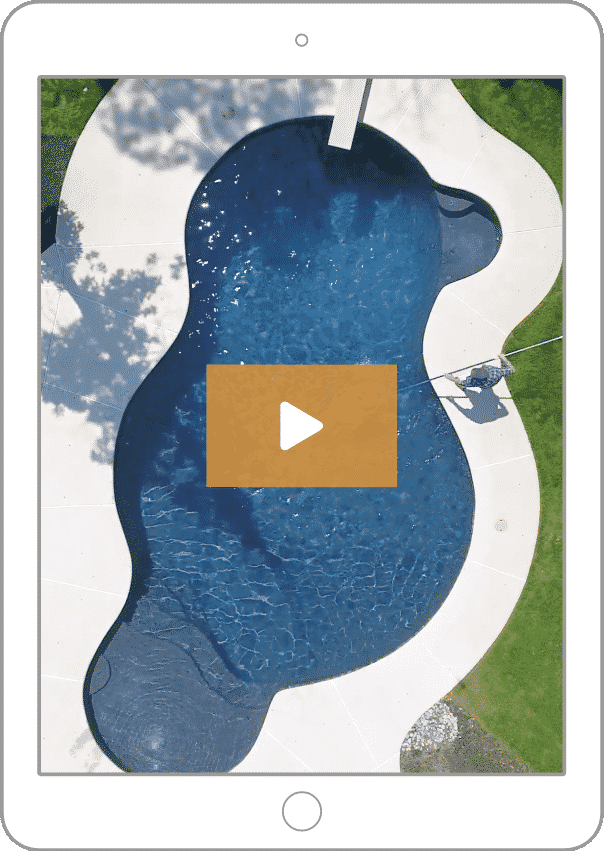 Warm up That Cool Pool
Swimming when the days are cooling down is one of the best things about having a pool. There's nothing quite like jumping into that warm water on a brisk day.
If you have a gas pool heater, make sure it's in the best working condition possible when temperatures start to fall. You'll be able to extend pool season and enjoy it a little longer.
Happy Swimming!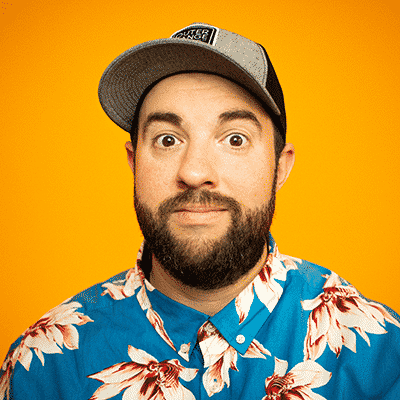 Matt Giovanisci is the founder of Swim University® and has been in the pool and spa industry since 1995. Since then, his mission is to make pool and hot tub care easy for everyone. And each year, he continues to help more people with water chemistry, cleaning, and troubleshooting.
A Cheat Sheet For Perfectly Balanced Pool Water and Crystal Clear Swimming
Download this FREE printable cheat sheet to keep your pool clean and clear without any fuss. You'll never worry about your pool again with this easy-to-use guide.
Click Here For The FREE Cheat Sheet