Testing your pool water regularly is an essential part of pool maintenance. It's how you know your chemical balance is where it should be. But, unless you know when and how to use pool test strips, you could be misinterpreting your water test results.
Watch the video below for how to use pool test strips. Or keep reading for a complete guide on test strips and how they compare to liquid test kits.
How to Use Pool Test Strips
Test strips are the quickest and easiest way to test your pool water. And they're an essential item to have on hand for regular pool maintenance.
Most pool test strips test total hardness, total chlorine, total bromine, free chlorine, pH, total alkalinity, and cyanuric acid (or CYA). These work as both pool and spa test strips. You can also find specialty test strips that check for metals like copper and iron or salt levels for saltwater pools.
Our Top Pick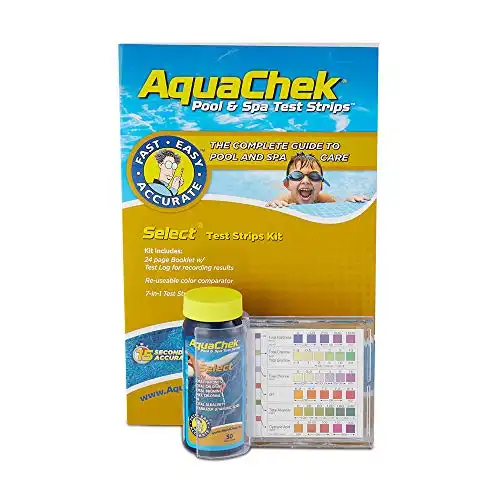 We recommend testing your pool water chemistry once a week. But you may need to test more often if you're dealing with cloudy water, algae, or any water clarity issues. It's also a good idea to test in unusually warm weather or after a storm.
By the way, if you feel really confused with pool water chemistry, be sure to check out our Pool Care Video Course.
Frustrated by adding chemicals and trying to keep your pool clear all the time?
We cut out all the confusion of pool maintenance in this easy-to-read illustrated ebook and video course. It'll help you save $100 right away on pool care!
Get Instant Access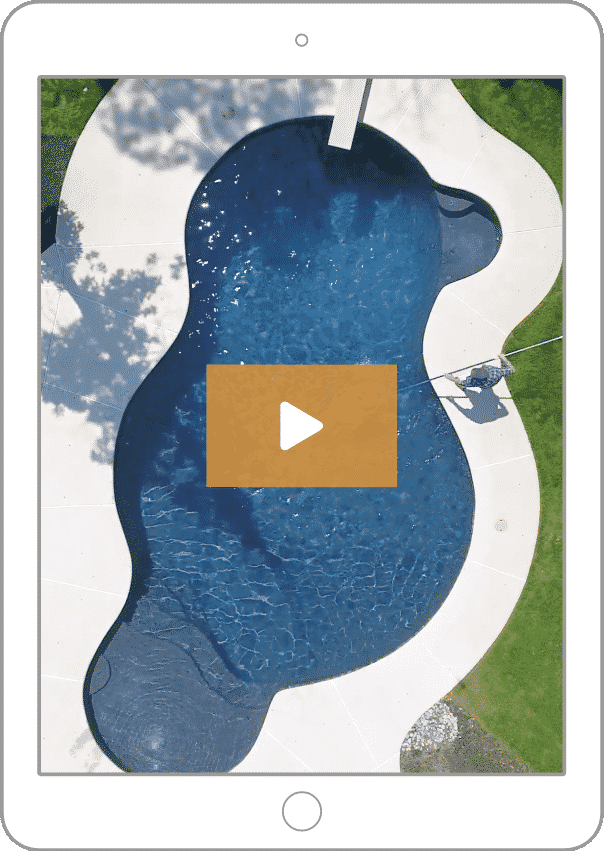 1. Collect a Pool Water Sample
Before you collect the sample, turn your pump on high and let the water circulate for at least an hour. If you test stagnant water, the results may not be as accurate.
Using a clean, glass cup, reach your arm into your pool elbow deep and collect some pool water. Avoid collecting surface water or water near floating chemical dispensers or pool returns, since this may affect the accuracy of your test results.
2. Dip the Test Strip into the Water
Dip the pool test strip into the water and quickly remove it. There's no need to keep it submerged or soak it in the water. Just make sure your finger doesn't go into the water.
3. Allow the Test Strip to Develop and Measure Results
Hold the strip in the air for about 15 seconds. Do not shake it. Then hold the strip next to the test packaging to compare the color chart. Match it up to see where your levels are.
4. Adjust Your Pool Chemicals Accordingly
Use the colored chart on the pool water test strips packaging to determine what chemicals need balancing. You'll want to adjust your water chemistry based on the normal ranges for each chemical. Here are the pool chemical levels we recommend:
Total Calcium Hardness: 200-400 ppm
Total Chlorine: 3 ppm (close to Free Chlorine levels)
Free Chlorine: 1-3 ppm
Cyanuric Acid (Stabilizer): 30-50 ppm
pH: 7.4-7.6
Total Alkalinity: 100-150 ppm
Here's an example of a pool test strip chart: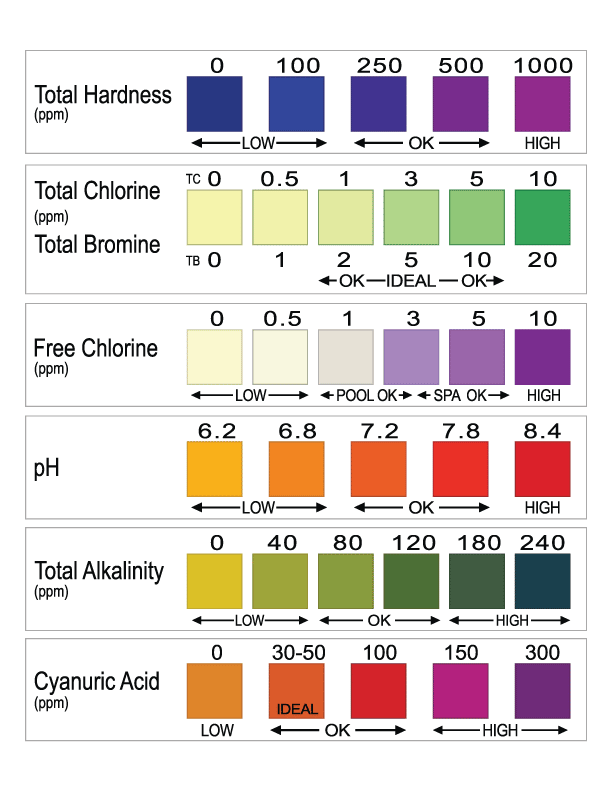 For more help with balancing your pool chemicals, check out our guide to Basic Pool Chemistry 101.
Pool Test Strips vs. Liquid Test Kit: Which One is Better?
Test strips are a quick and convenient way to do weekly water testing, especially to keep track of fluctuating sanitizer or pH levels. And test strips are much more affordable than liquid test kits. But it's easy to spoil an entire pack if they become damp or are left out in the sunlight too long. And the strips do expire.
Liquid test kits are typically more precise when used correctly. And because testing is available for a broader range of chemicals, they are the only option available when testing for certain levels.
Our Top Pick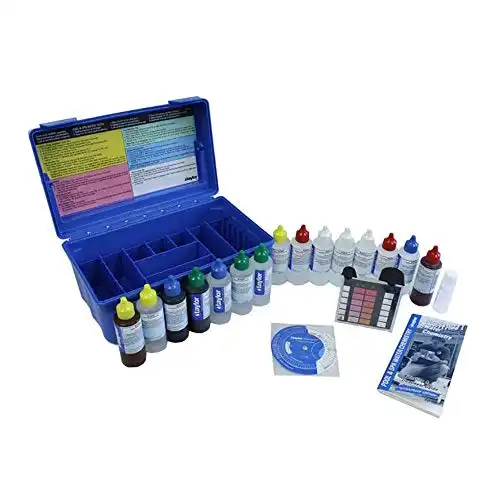 But because the tests are more complex, there's always more room for human error. And they are much more expensive. Finally, the chemical reagents used in these kits do expire, so you will need to replace them periodically to ensure the tests remain accurate.
So while liquid test kits are often a more accurate and complete testing solution than test strips, there's more expensive and cumbersome. Pool test strips are a great and essential item to have on hand for regular pool maintenance.
Frequently Asked Questions About Pool Test Strips
Need more help with test strips? Here are some common questions and answers.
Do swimming pool test strips work?
Yes, pool strips are a reliable way to test your pool water chemistry. The most common pool test strips are either 4-way or 6-way test strips that measure things like pH, alkalinity and free chlorine levels. These testers can be used in both inground and above ground pools.
Which pool test strips are the best?
We recommend using AquaChek Pool & Spa Test Strips. AquaChek is a very reliable brand used by many pool owners and pool professionals.
How long do you leave pool test strips in the water?
You do not need to leave test strips submerged in the water. A quick dip and release from the water is all it takes. Allow 15 seconds for the color to develop on the strip before comparing it for results purposes.
What happens if I can't get an accurate reading?
If you suspect your pool water test kit isn't measuring your levels correctly, you may need to bring a water sample to your local pool store. This can happen when your levels are "off the charts." Your pool store can do more comprehensive chemical testing and provide you with accurate results.
Need More Pool Maintenance Help?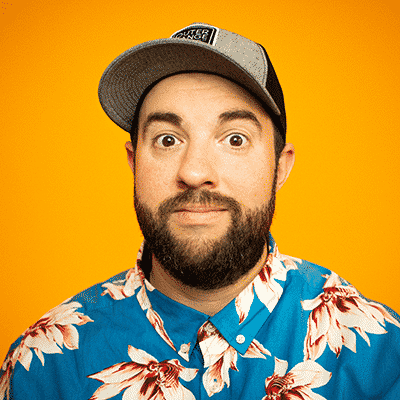 Matt Giovanisci is the founder of Swim University® and has been in the pool and spa industry since 1995. Since then, his mission is to make pool and hot tub care easy for everyone. And each year, he continues to help more people with water chemistry, cleaning, and troubleshooting.